---
Holy Cow Batman So Many Options
Trying to find the right project management software for your team can be overwhelming to say the least.
We're not so vain to think that every construction team should be using a tool like Owner Insite even though we are the industry's easiest software available today. Wait maybe that was an overstep. Or maybe not? Hmm.....
Sorry, got a little off track there. The bottom line is there are tons of options when it comes to construction project management software. Everything from very Contractor focused software like (Procore and CMIC) to Architect oriented software like (Newforma and Submittal Exchange). Every product has it's own set of advantages (cool features) and challenges (pesky salespeople and high cost).

There is no one size fits all option unfortunately. No, not even Owner Insite (though we are pretty close - just sayin).
Choosing the right software for your team really does come down to understanding the needs of your team. How will the software be used by the team? What are the expectations for the team to actually use it? If people get off track and forget to use it, what are the consequences?
Entering The Ring
A simple web search will bring up over 200 options all promising to be the answer to your construction project management dreams. Some really great options and some really bad options that just happen to have some pretty nice websites.
The fact of the matter is, construction software needs to fit three criteria - simple to use, offer document control and tracking and has to be cost-effective.

Here's why:
1. Simple to use - If your users have to spend more than 30 minutes to learn how to use the software, it's too fricken hard. Companies that have to host "User Conferences" have software that is too complex and won't be effectively be used by your team. If it isn't easy you'll get garbage in and garbage out.
2. Documents Control & Tracking - Here's the thing, software is just another tool to make your team more efficient. Software should bring visibility and a high level of accountability to the entire team, not just "some" of the team. The software you select should be the "Single source of truth" for a project's status and the historically accurate record of everything that happened.
3. Cost-Effective - Not even Batman can understand how costly some of these software packages can be. Whether it's a company asking you how much annual revenue you have to determine your price or gouging you with outdated user license fee options or unexpected document storage expenses. Whatever solution you select needs to be reasonably priced, requires little to no upfront investment and is backed by a company that will lock your price in for a reasonable about of time.

Our belief at Owner Insite is a lot like George Foreman's approach when he did those old Meineke commericials. He wasn't going to pay a lot for his muffler, you shouldn't pay a lot for your software. Oh and it should, be easy to learn, use and implement. Think "The Champ" would agree.

Don't get sucker-punched:
Ask for a price lock guarantee to insure your pricing doesn't unexpectedly go up
Ask for the CEO's cell number and see if they'll take your call
Ask how long it will take to have your team fully engaged and using the software
---

CONCLUSION:
Here's the deal. We'd love for you to choose Owner Insite and we hope you do. But, if you don't, our CEO guarantees this - we want you to end up with the very best solution for your team. If we aren't that software we'll be sad (real sad) but we'll live with it. We're happy to be a resource any way we can and offer you any kind of feedback or information you might need to help you make an informed decision for your team.
That's the important thing here. Finding the right construction project management software.
Ding, Ding, Ding! That's either the bell to start the fight or Batman just hit you in the head with the Batarang. Sue him, not us.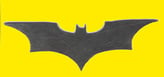 ---
©2017 Owner Insite, LLC. All Rights Reserved.